Protostudios provides a wide range of advanced 3D printing technologies. Whether you require high-strength, final-use nylon/carbon fiber components, stainless-steel assemblies, or full-color multi-material, multi-textural demonstration models, we have the machines and expertise to provide high quality 3D printed components.
Full-color, multi-texture demonstration models.
Thousands of colors and dozens of textures in a single print: This is the state-of-the-art in 3D printing technology. From a fully functional mechanical prototype to an incredibly accurate model of the human heart, this printer can provide you with a demonstrable prototype complete with colors, rubber and transparent materials and variable textures.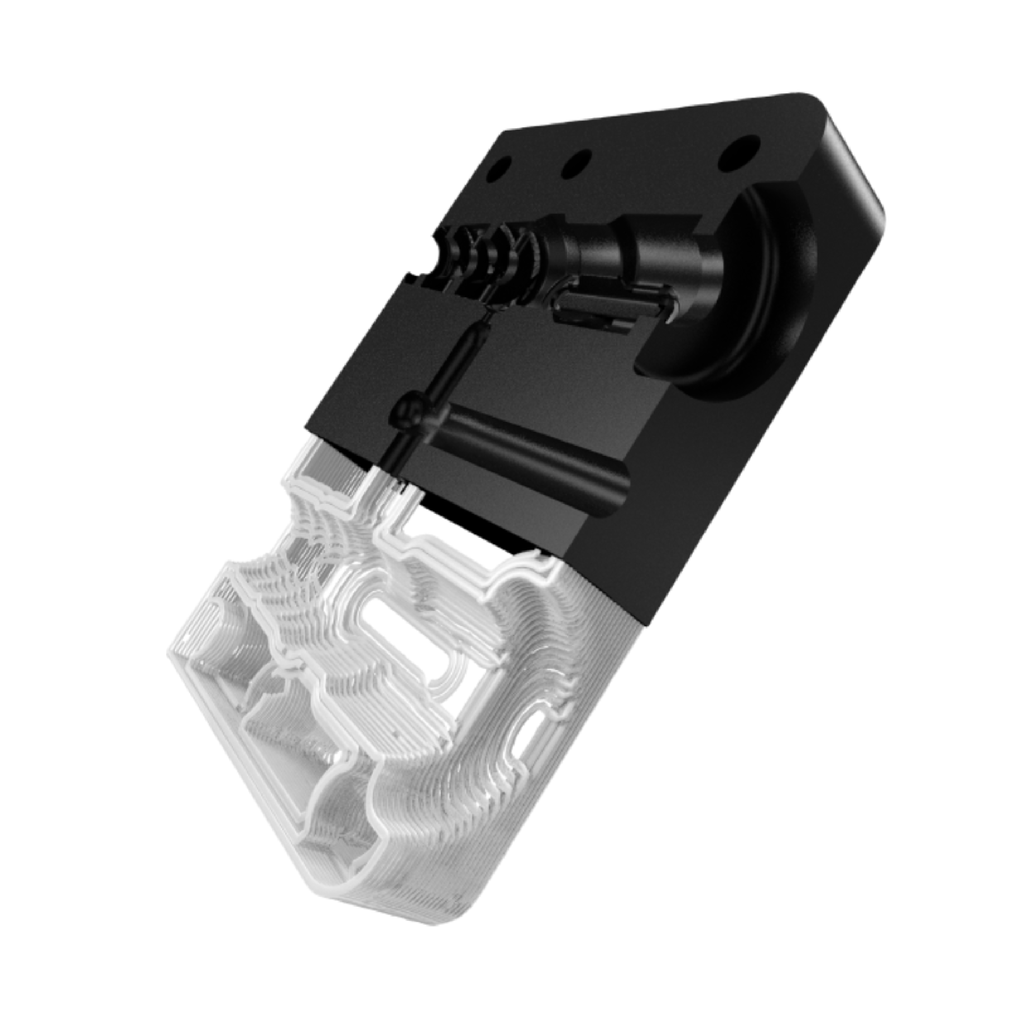 Fused Deposition Modeling
End-use, high-strength components.
FDM is the most well known form of 3D printing. It works by melting a plastic roll of filament and extruding the material onto a substrate one layer at a time. This produces strong and versatile parts. There are hundreds of printable filaments with a myriad of properties. Impact resistant ABS, UV resistant ASA and extremely strong carbon fiber are a few materials available.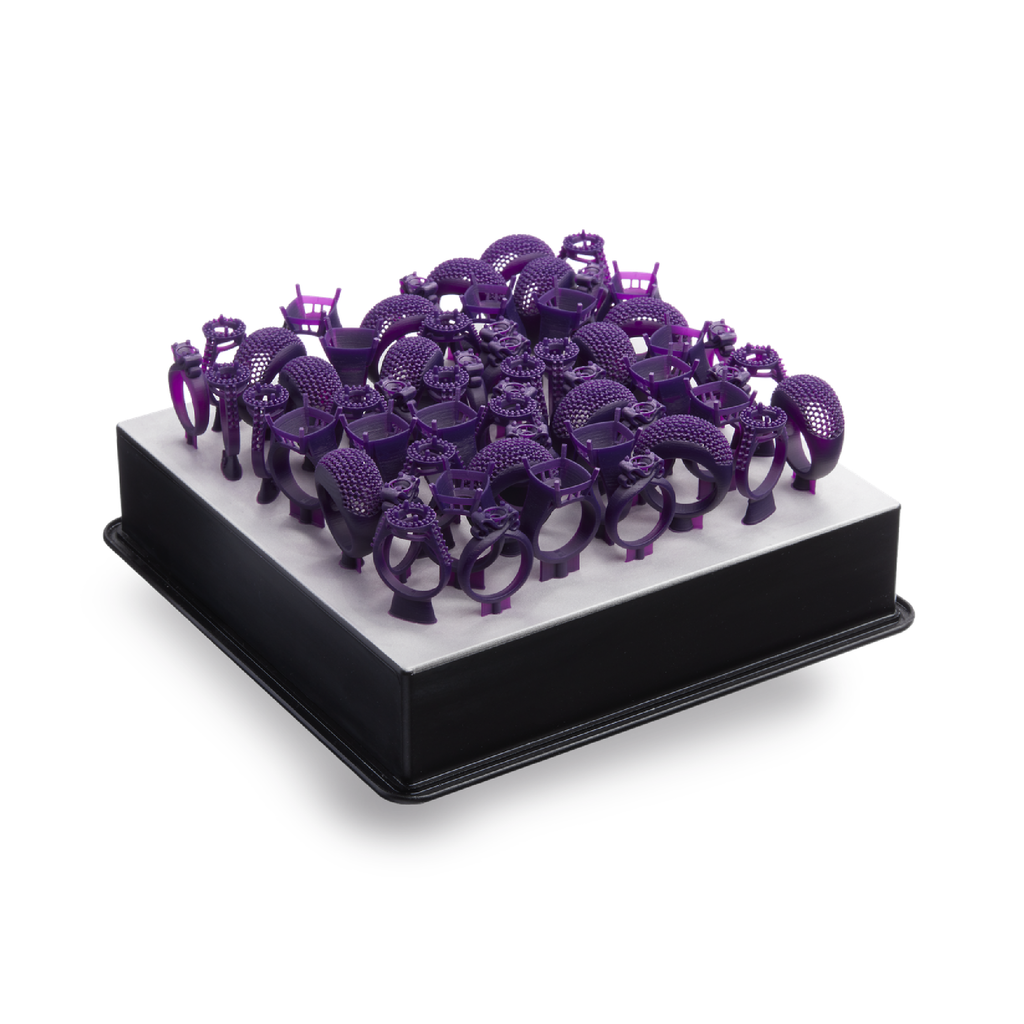 High-resolution small parts and models.
Stereolithography printing is an additive manufacturing process that uses an ultraviolet light source on a vat of photosensitive resin. This process produces very accurate and high resolution parts. SLA is often used for micro-scale components, jewelry and metal casting.
Laser-based technology that uses powdered metals.
In Metal 3D Printing, similar to Laser Sintering, a high-powered laser selectively binds together particles on the powder bed while the machine distributes even layers of metallic powder. Support structures are automatically generated and built simultaneously in the same material, and are later manually removed.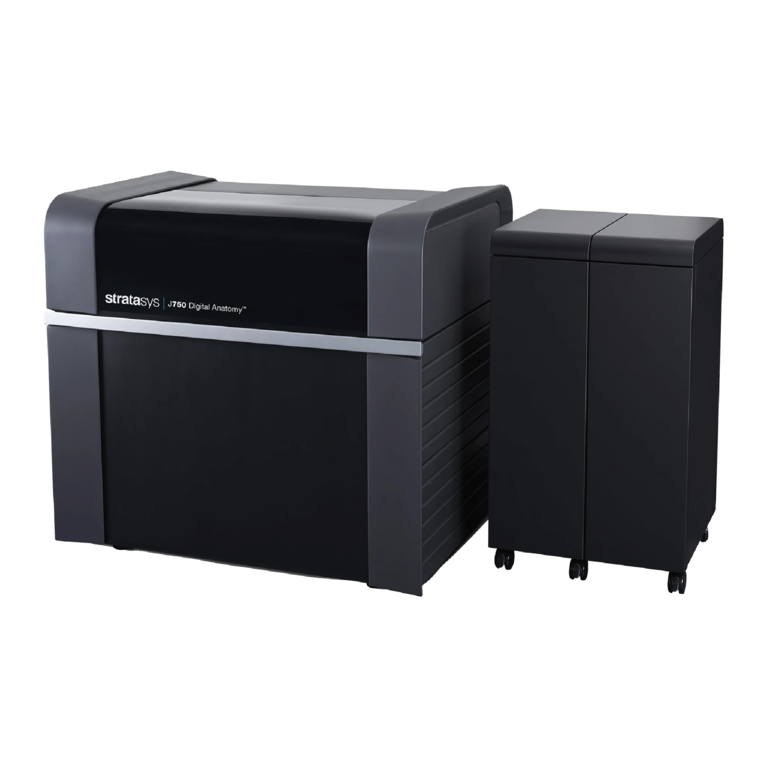 Digital Anatomy, Multi-Material, Full-Color Polyjet Printer
FDM Printers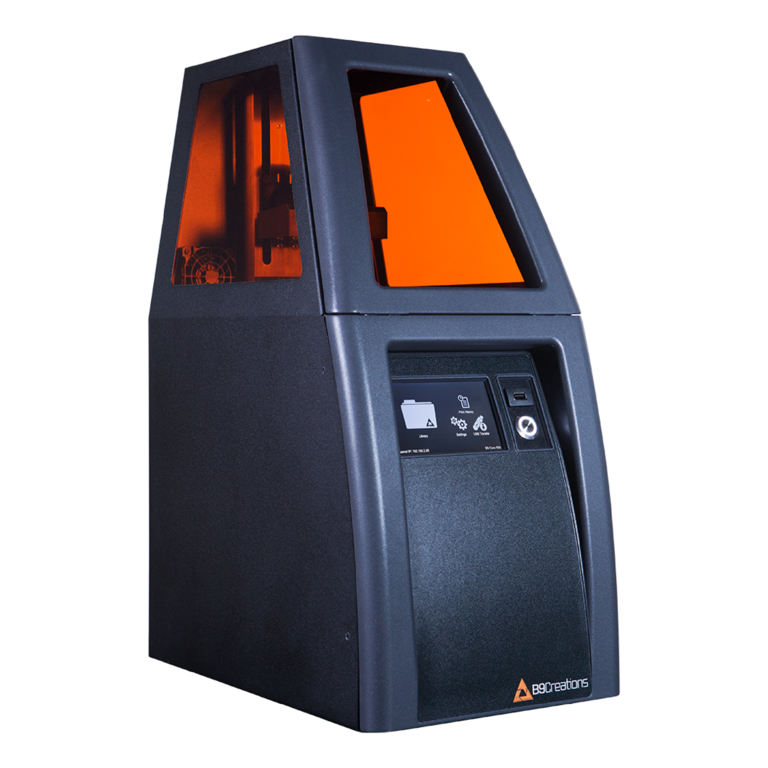 SLA Printer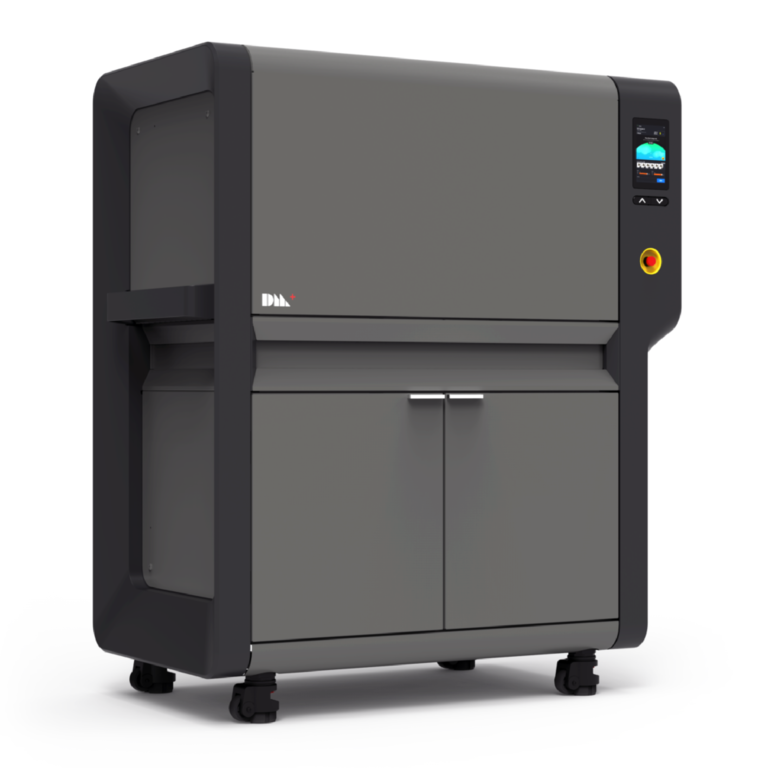 Desktop Metal Studio System
Metal Printer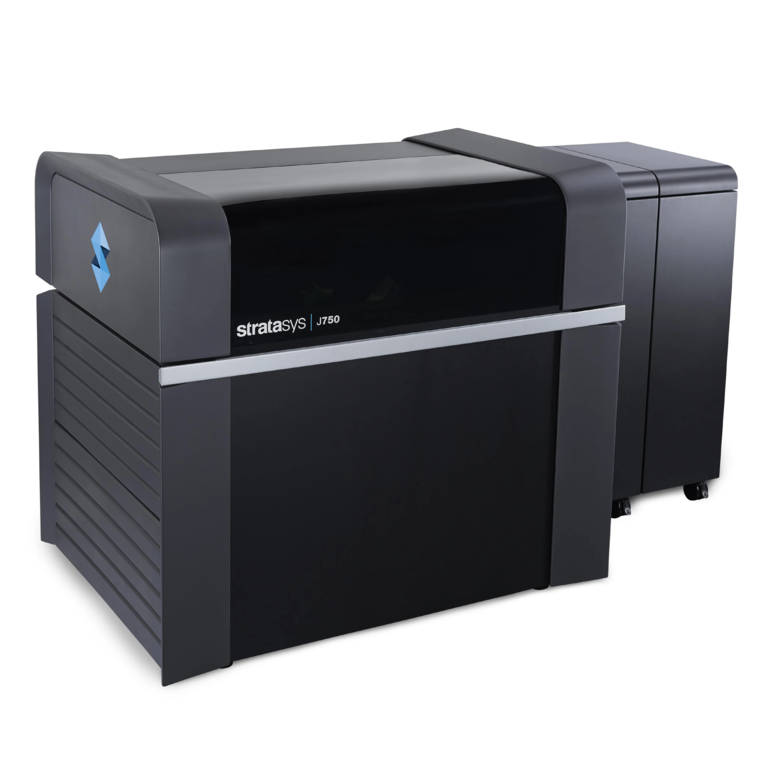 Multi-Material, Full-Color Polyjet Printer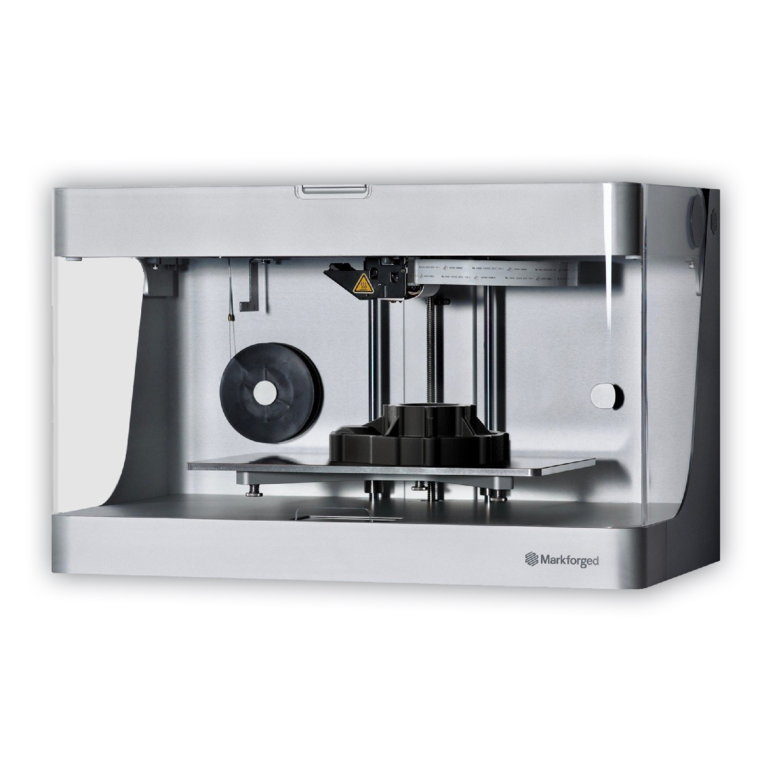 FDM Printer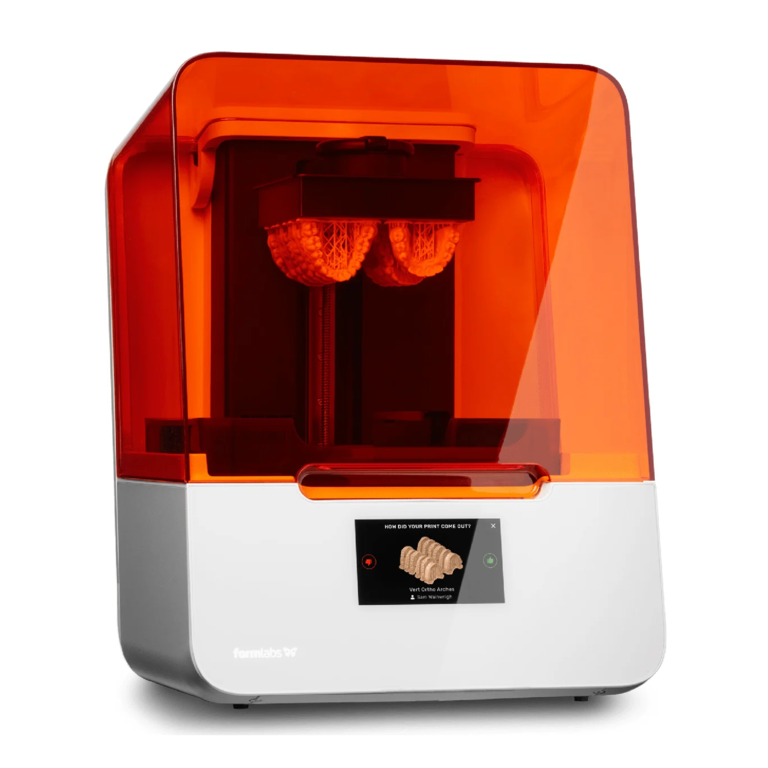 SLA Printer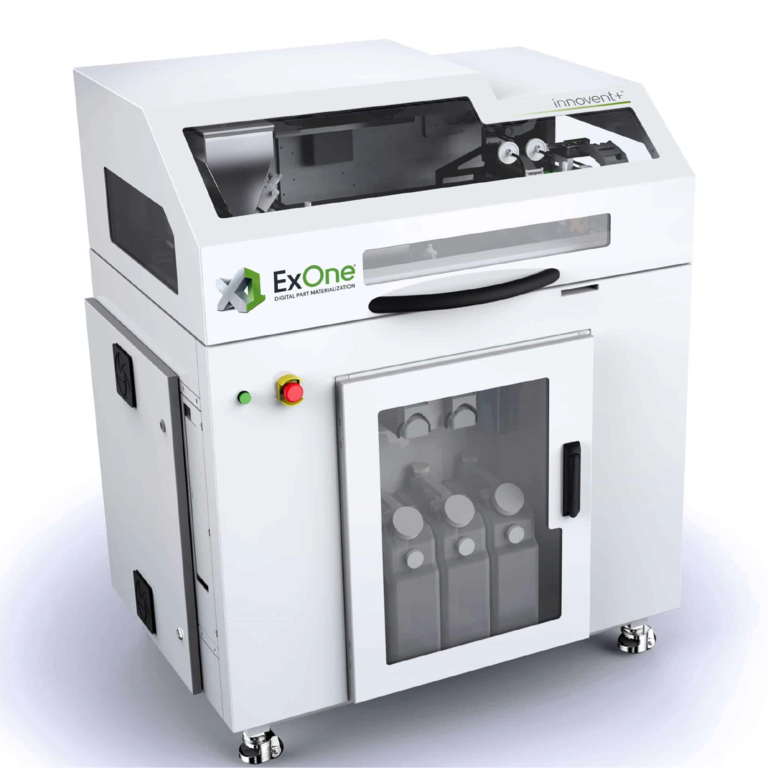 Metal Printer
| PRINTER NAME | TYPE | MATERIALS | Max build size |
| --- | --- | --- | --- |
| Stratasys J750 | PolyJet Printer | Wide range of colors, shore values, and opaqueness at 14 um resolution. Also clear, and medical grade, autoclave compatible material. | 490 mm x 390 mm x 200 mm |
| Stratasys J750 DAP | PolyJet Printer | Digital Anatomy Printer (DAP). J750 with added medical material options. | 490 mm x 390 mm x 200 mm |
| Stratasys F370 | FDM Printer | ABS, PC ABS, TPU, PLA, ASA. | 355 mm x 254 mm x 355 mm |
| Stratasys F170 | FDM Printer | ABS, TPU, PLA, ASA. | 254 mm x 254 mm x 254 mm |
| Markforged Mark II | FDM Printer | Nylon, nylon + carbon fiber. Continuous carbon fiber, kevlar, nylon reinforcing filament. | 320 mm x 132 mm x 154 mm |
| B9 Core Med 550 | SLA Printer | Nylon, Casting Resin, HD Slate, and more. | 96 mm x 54 mm x 127 mm |
| Formlabs Form 3B+ | SLA Printer | Various resins (jewelry, medical, dental, etc.) | 145 mm x 145 mm x 185 mm |
| Desktop Metal Studio System | Metal Printer | Stainless steel, copper, Inconel, tool steel, titanium. | 300 mm x 200 mm x 200 mm |
| Exone Innovent | Metal Printer | Stainless steel, ceramics, powdered metals. | 160 mm x 65 mm x 65 mm |